The Pale Ale is brewed in the 'New School' style, so it's very fruity, with hops at the forefront. It is naturally cloudy and pale colored.
The fruity aroma comes from an American ale yeast strain, rounded by multiple, generous hop doses.
A new, highly aromatic hop variety is used for every batch– that way, there's always something new to try. :)
Batch N°01 Neuer Zuchtstamm aus der Hallertau
Batch N°02 Pekko
Batch N°03 Denali
Batch N°04 Topaz
Batch N°05 ? tba ?
Flavor:
Fruity, hoppy, mild
Aroma:
Strong hop aroma, fruity, sweet
Original Gravity:
11,9 °P
Malts:
I only use regionally-produced pale malts for the Pale Ale.

Barley cultivation: In the rich outwash plains surrounding Munich (Münchner Schotterebene), Chiemgau and the Oberpfalz Jura
Hops:
Citra®, Yakima Region, Washington State, USA
Centennial, Yakima Region, Washington State, USA
Brewery:
I brew the Pale Ale at Weissbräu Schwendl in the Traunstein district of Bavaria. More information about the brewery at: www.weissbraeu-schwendl.de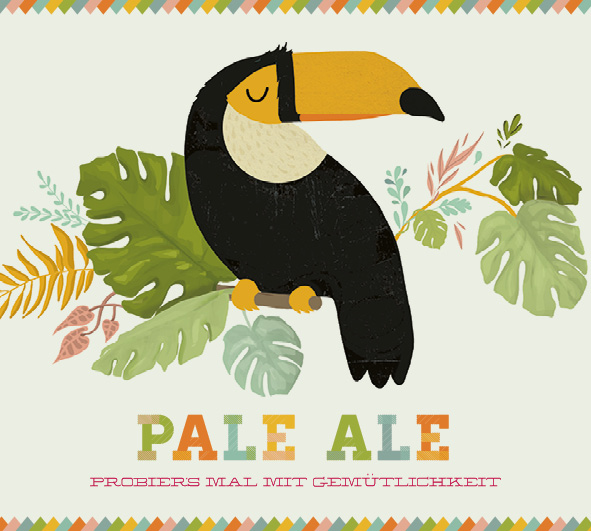 The Pale Ale artist
Elodie Martini